Trophy Muskie
You will learn about seasonal patterns and how the muskie relates to the changes. Learn about structure and why it is so important to the muskie and how they relate to it. You will also learn which presentations are best used during a given season and how to use them properly. Experience the techniques and strategies that have helped me run one of the most successful muskie guide services in Minnesota.
Now is the time to take advantage of the opportunity to night fish for Muskies with one of Lake Mille Lacs premier muskie fishing guides. Book early and schedule a trip around the exciting and productive full moon and new moon phases. This package includes an exciting eight to nine hour trip beginning an hour before sunset. *Experienced anglers are recommended.
Contact us today and I'll show you why Mille Lacs is quickly becoming a premier muskie fishery in the state of Minnesota!
Sunrise to Sunset Fishing Trips
Back by popular demand - Sunrise to Sunset Muskie Fishing Trips!
For the die-hard Muskie enthusiasts, enjoy what has become one of the most popular ways to increase your odds of boating the trophy of a lifetime.
Fish the prime hours of the moon phases, majors and minors (during that time frame). Get in on the early morning sunrise bite and the evening sun set bite.
October Muskie Fishing
October is definitely one of the most thrilling and exciting times to fish for muskies. The muskies are putting on the feed bag and large suckers minnows, jerk baits, crankbaits spinners and buck tails shine this time of year. This time of year it's hard for any muskies to resist a large sucker minnow. Predator guide service has had many multiple Muskie days on sucker minnows jerk baits and crankbaits. There is nothing more exciting than watching the bobber go down with your trophy of a lifetime on the other end. Heart pulsing runs, acrobatic leaps and boat side hits are just some of the fun with October fishing. You double your odds with using a live sucker minnow and casting lures at the same time. Largest Muskie to date on a sucker minnow is 54 inches and 43 pounds. October 2018. Enjoy the lake to yourself and book a week day trip.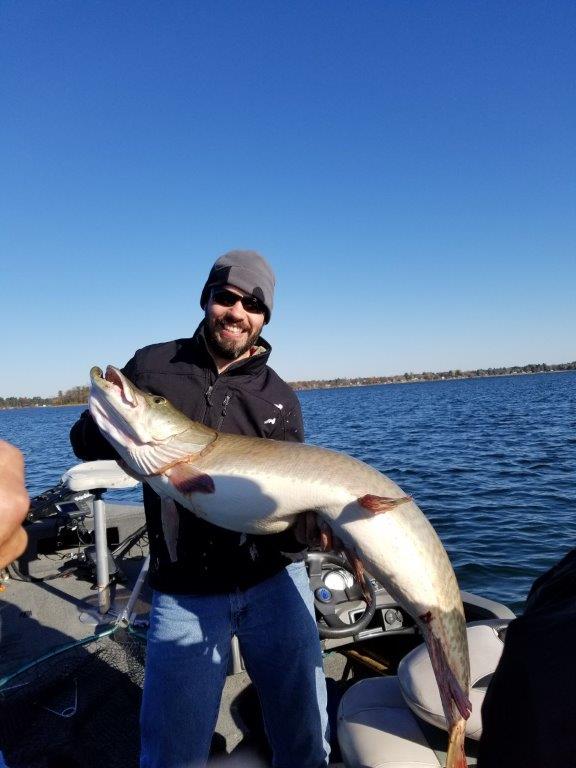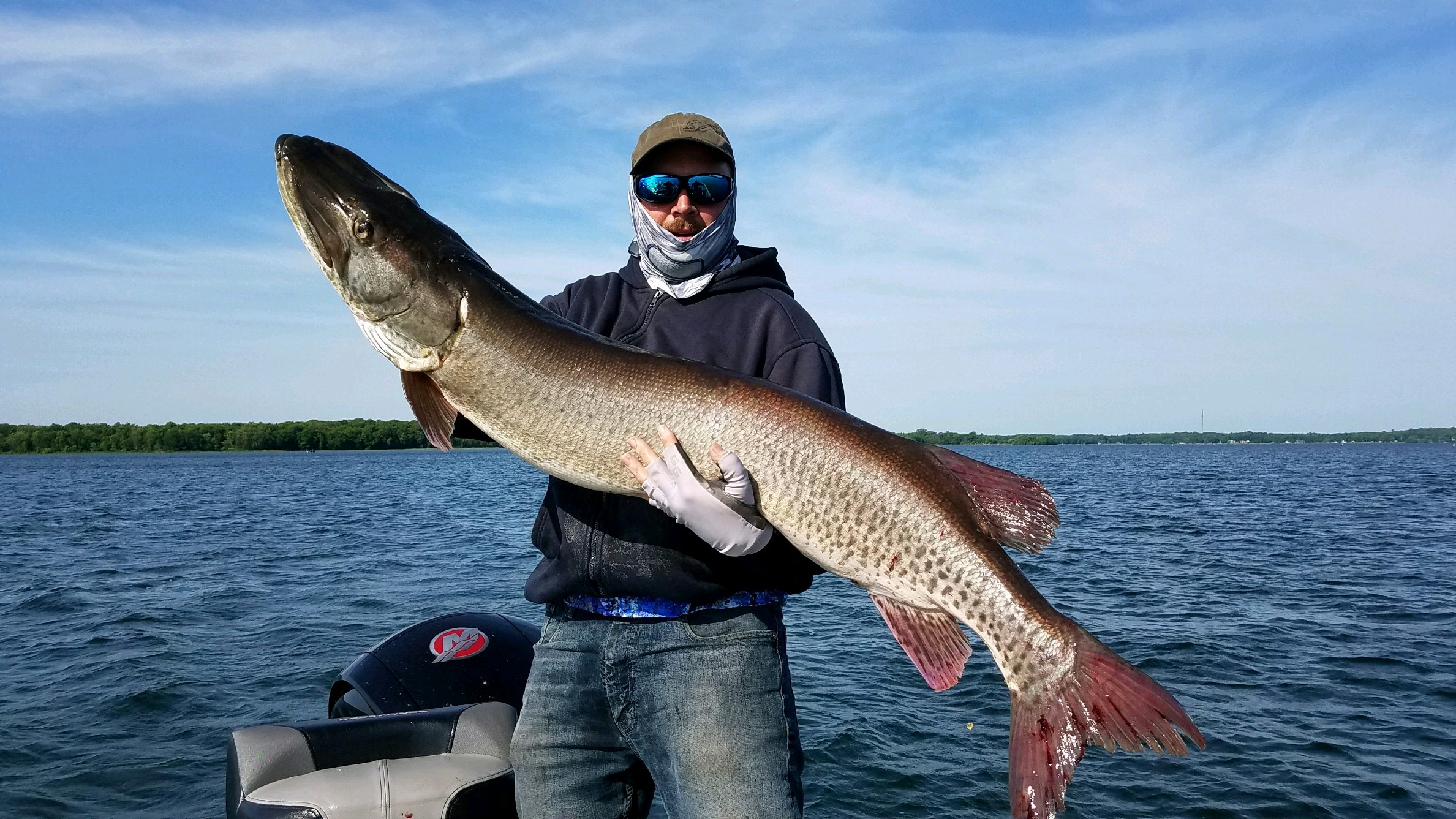 48 pounds on sucker minnow. Look at the belly!